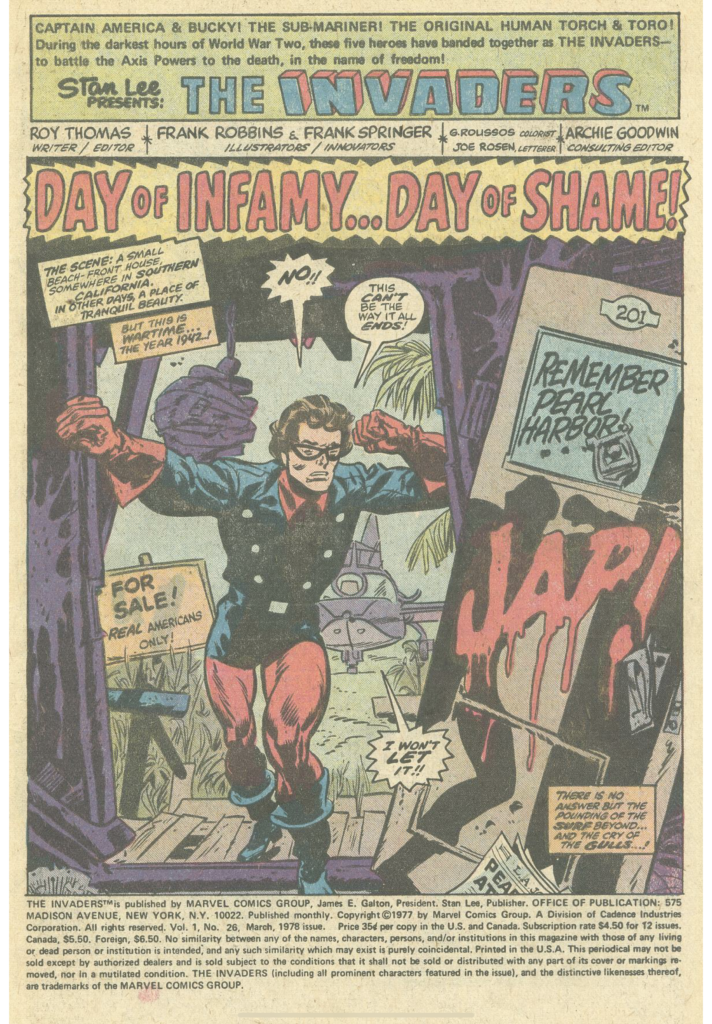 Over these issues, the team continues to have various World War II adventures that are generally just OK. Honestly I skimmed a lot, looking for significant things. Hard to find any. The splash page above is from #26, which dealt with the issue of Japanese Internment Camps. I wasn't expecting to see that in what has so far been a pretty "rah rah America" comic. It was handled pretty well, too–pretty unflinching, considering this was a 1977 comic.
In the story, Bucky takes an injured Toro Stateside to find a Japanese doctor, who has been imprisoned in the U.S. camps.
His experiences on his own and alongside Toro leads to the first "sidekick team" at Marvel–their version of the Teen Titans.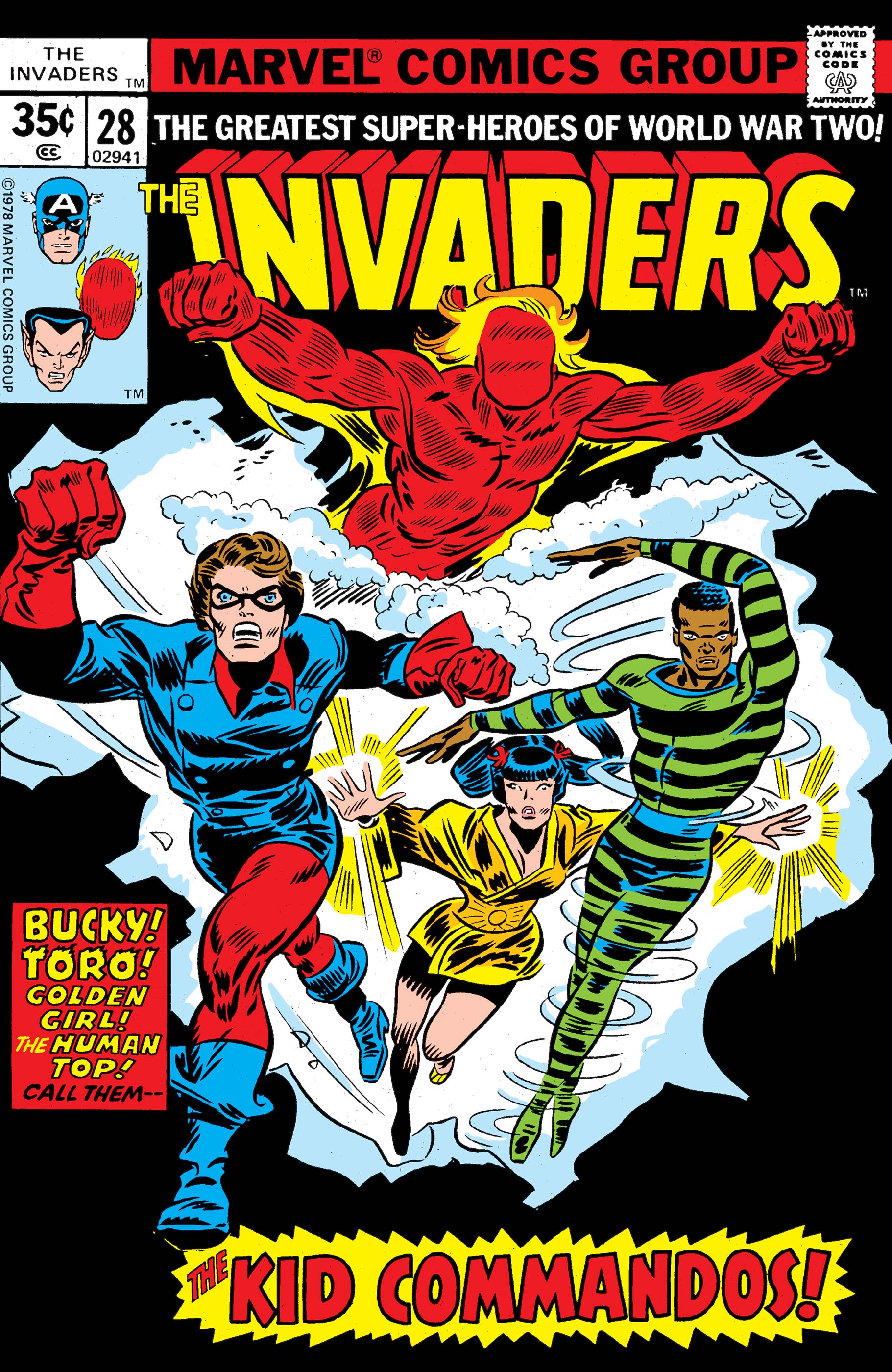 The Kid Comnmandos. But it never really goes anywhere. These characters aren't worth tagging.
These issues frequently weave in Golden Age stories, so if you loved reading Timely Comics, you'll enjoy them. It's just not my thing. Issue #24 is a reprint of a Golden Age Sub-Mariner comic.