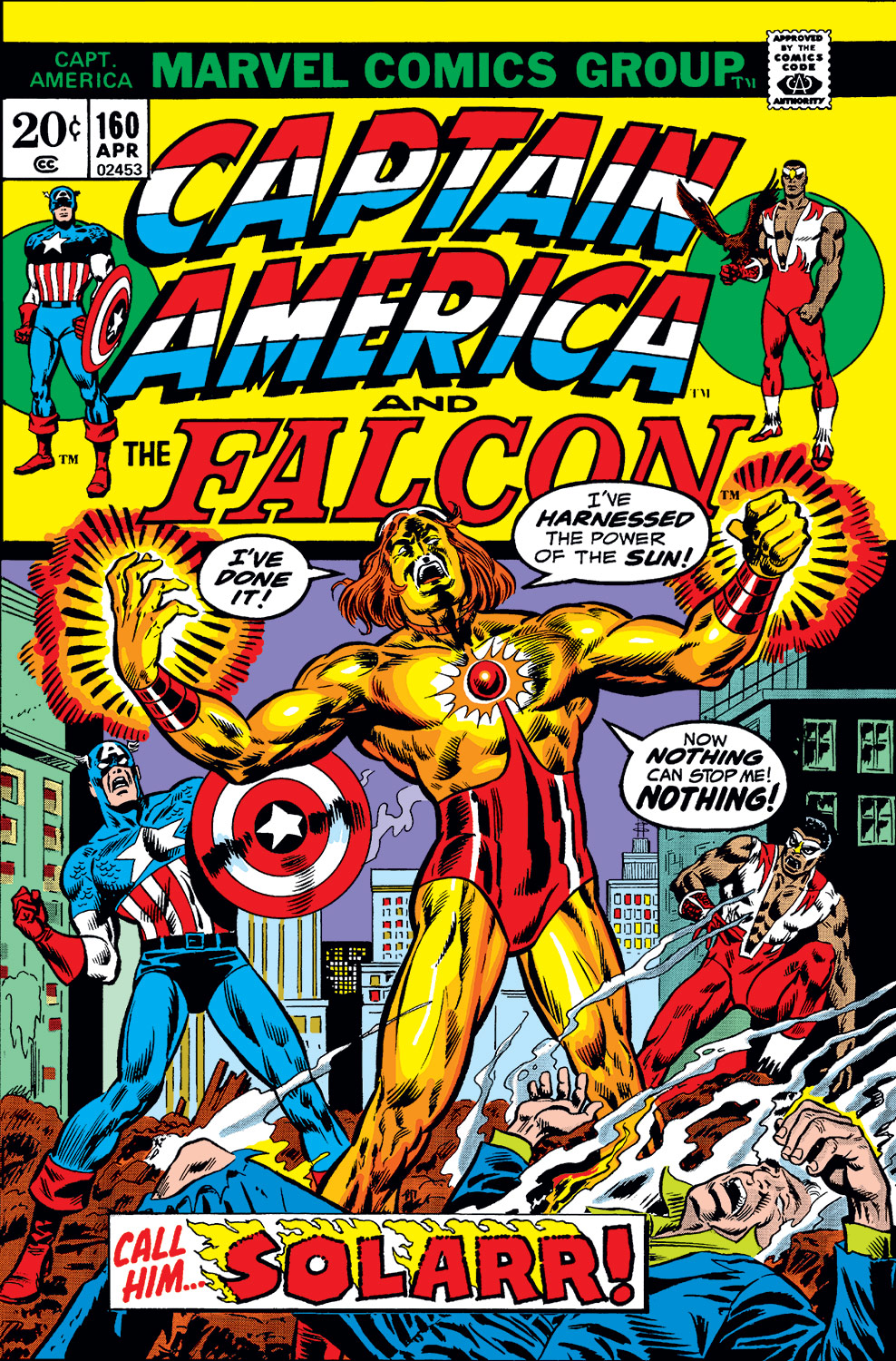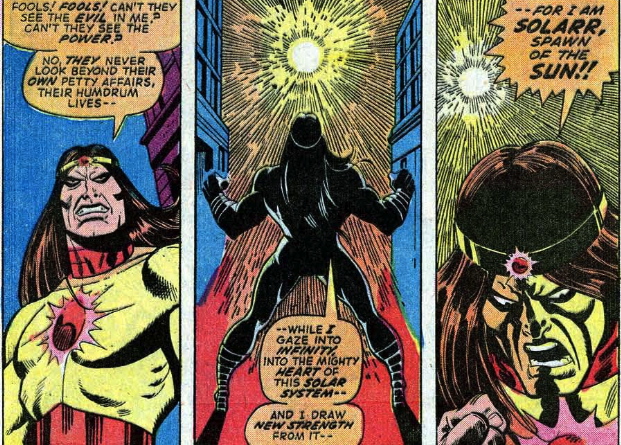 The first appearance of one my favorite d-list villains: Solarr!!
Cap and Falcon defeat Solarr, while Cap's gal, Sharon Carter, leaves him a dear john letter.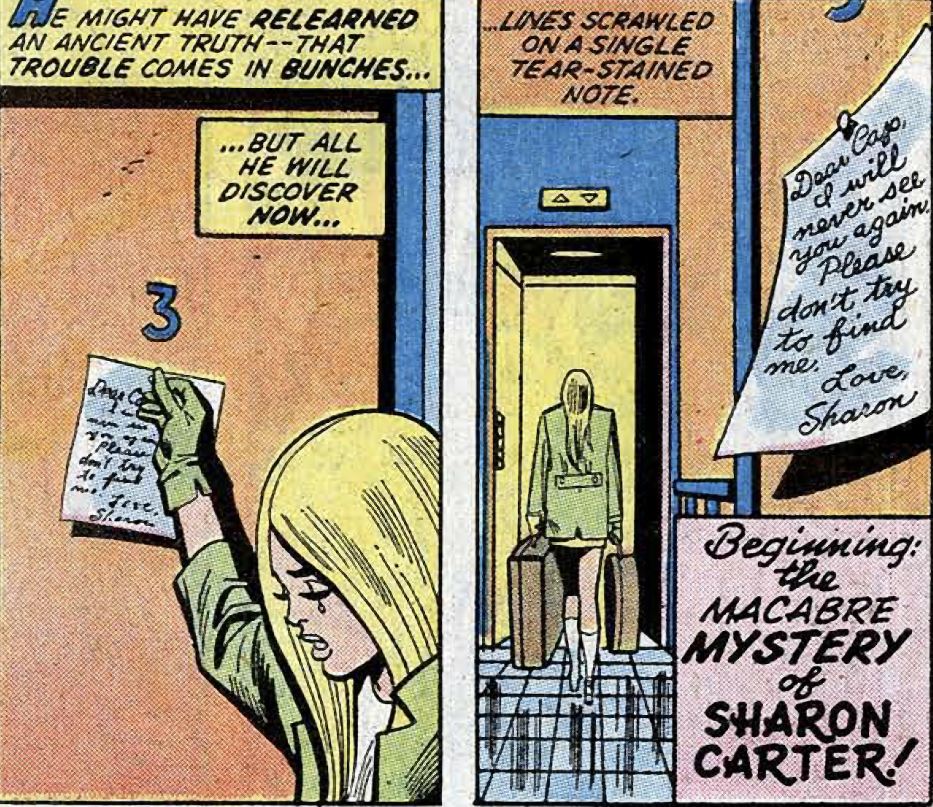 Faustus is ultimately responsible for her leaving.
And speaking of breakups…
Falcon doesn't want to be partners anymore.
And Cap can't accept it. His speech works.
Nevertheless, Faustus captures Sharon and, later, Cap, and plays his usual mindgames with them.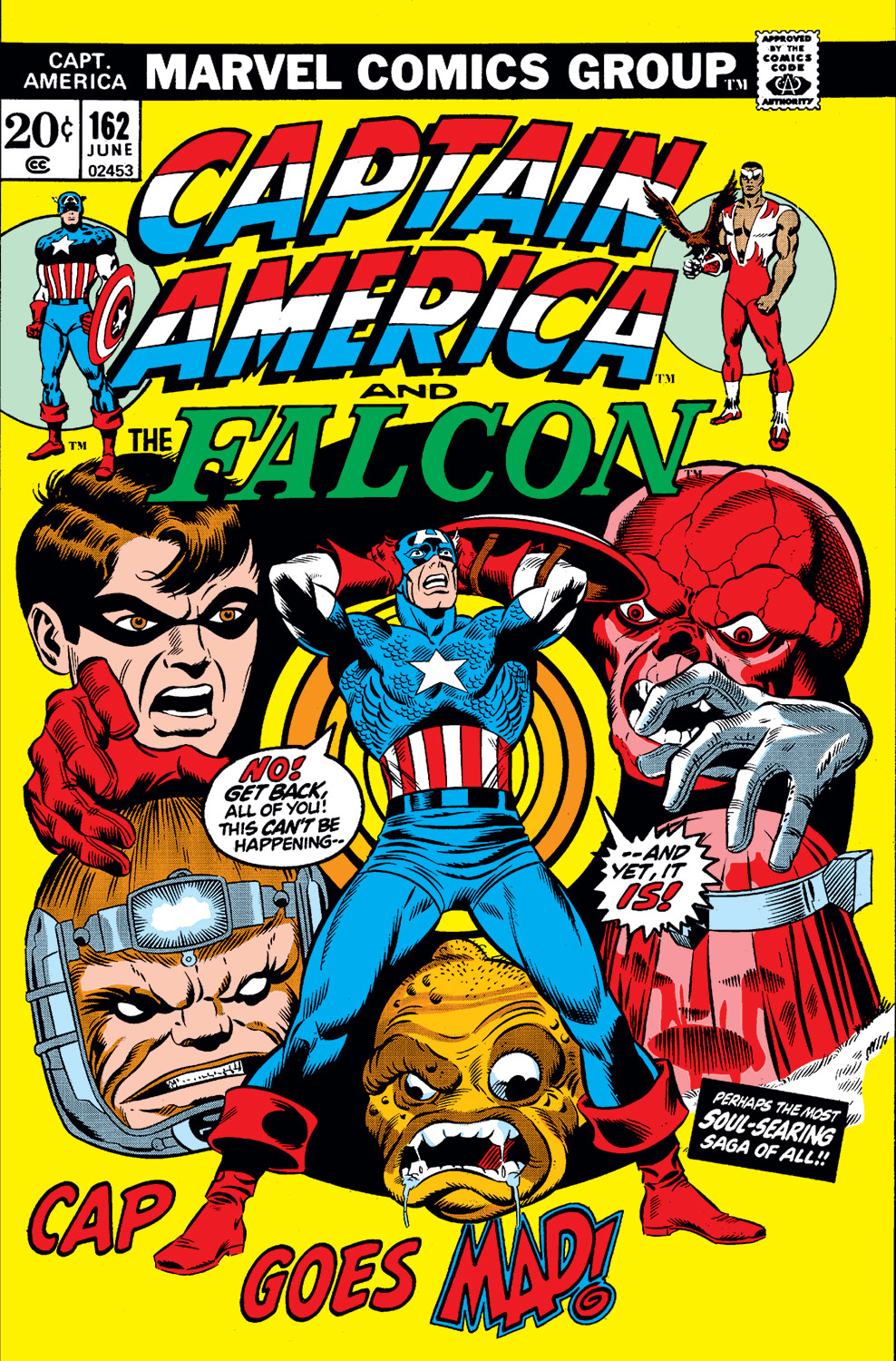 Sal Buscema gets to draw some Kirby (above) and Ditko (below).
All fun stuff.
And a little creepy.
Faustus has got a mystery woman with him. From Cap's past…Peggy Carter! She's referred to as Sharon Carter's sister here, but later she's retconned as her Aunt because the age difference is clear.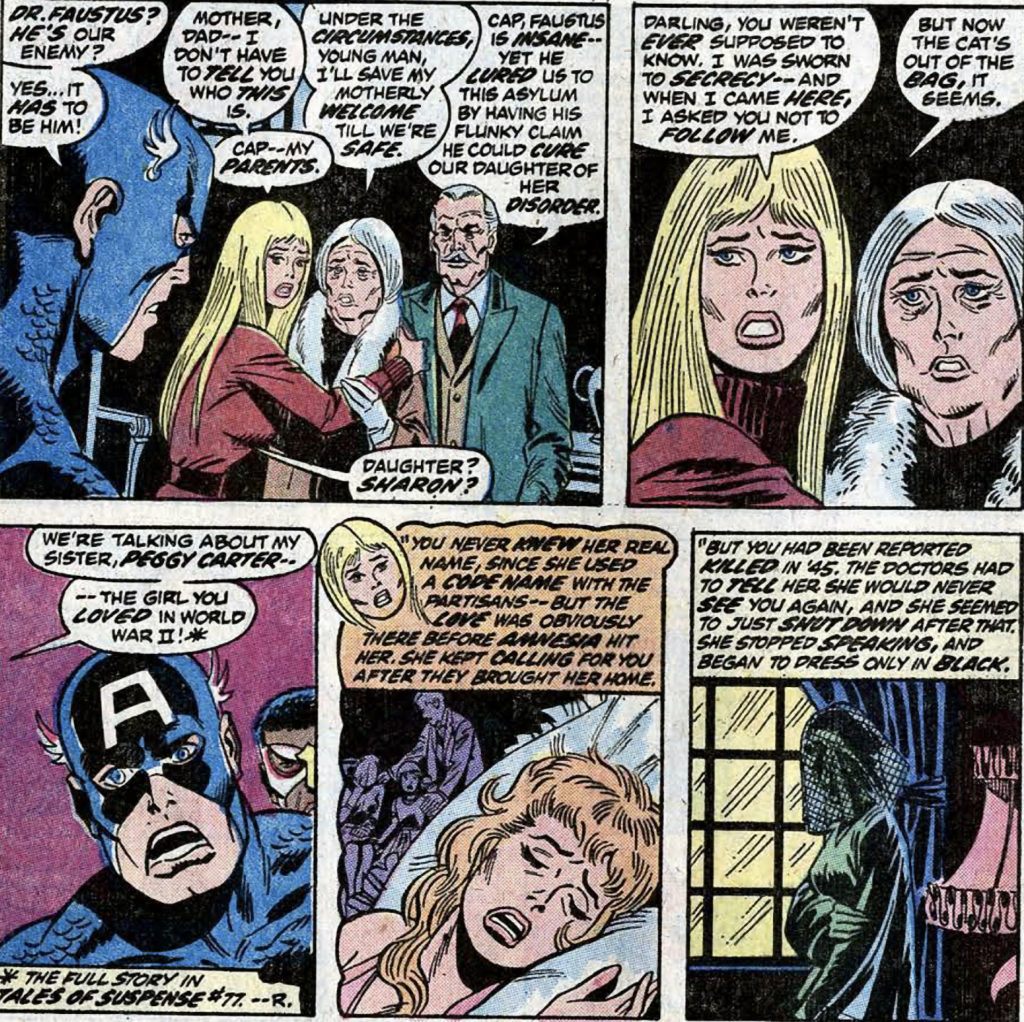 Eventually, of course, Cap punches Faustus.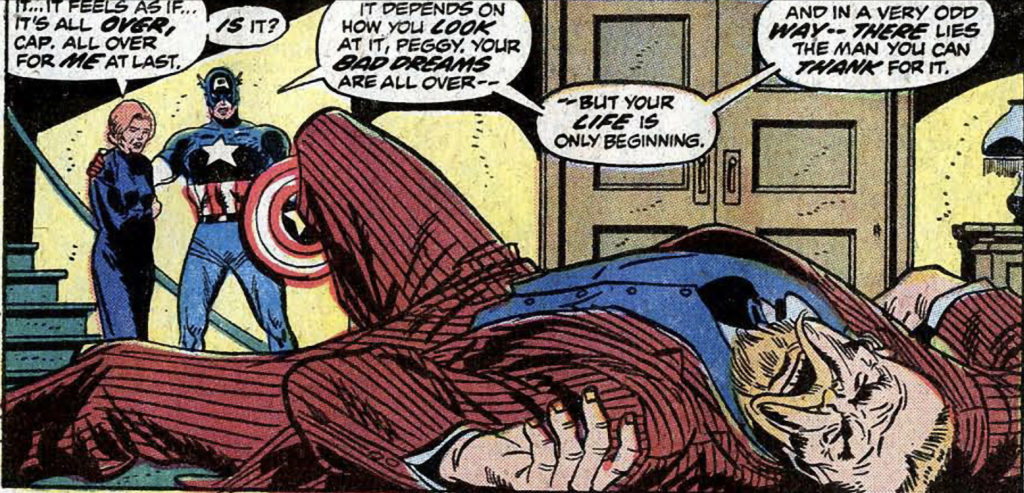 After they're all freed, Cap has a tender moment.
In the very end, we are told Peggy doesn't know that her sister is with her former beau.