An extended recap of Namor's origin, a retrospective of his history in the Marvel Universe, and a continuation of the cliffhanger from Tales to Astonish #101, in which Atlantis was destroyed and we saw Paul Destine, aka Destiny, for the first time. It's very cool to see the above, classic Kirby scene reimagined by John Buscema.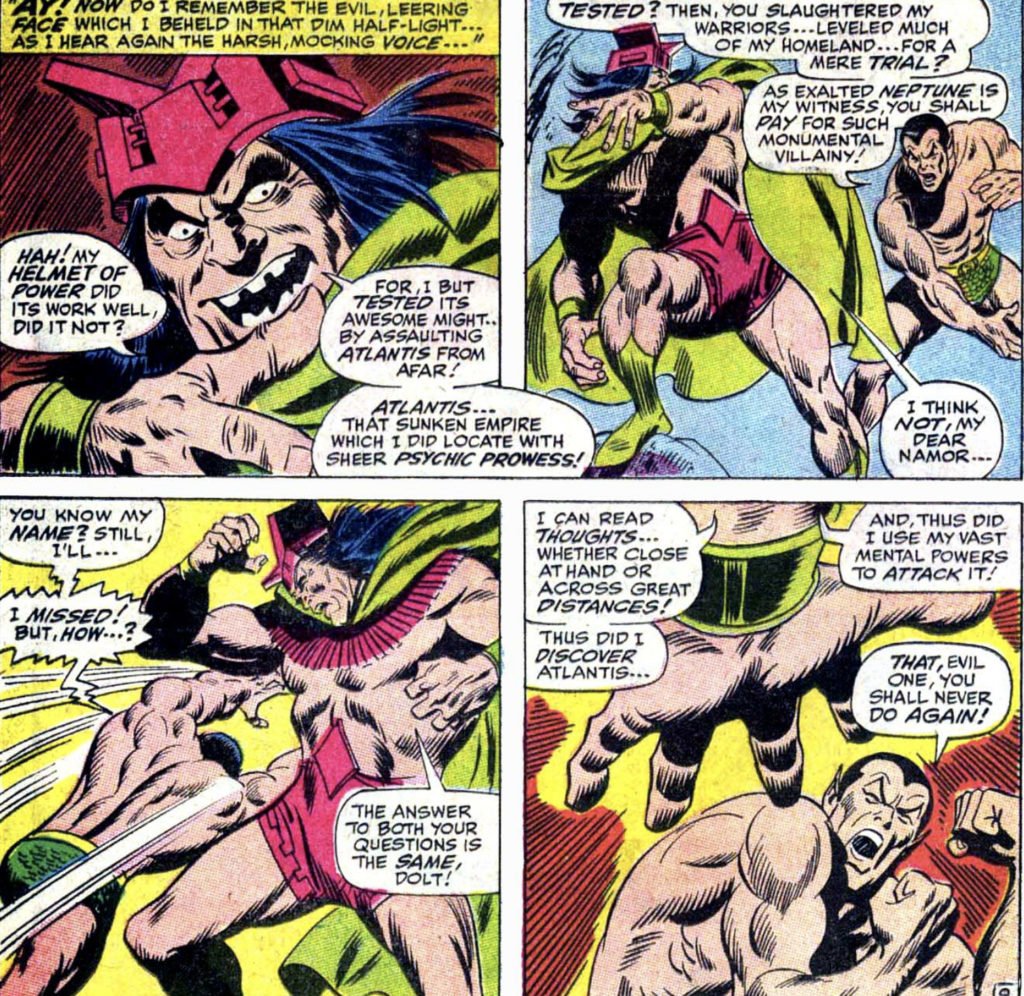 Paul Destine has a Helmet of Power, and is established as a major Sub-Mariner villain.
Later, his helmet will be revealed as The Serpent Crown.
This is one of the top 10 John Buscema comics of all time.