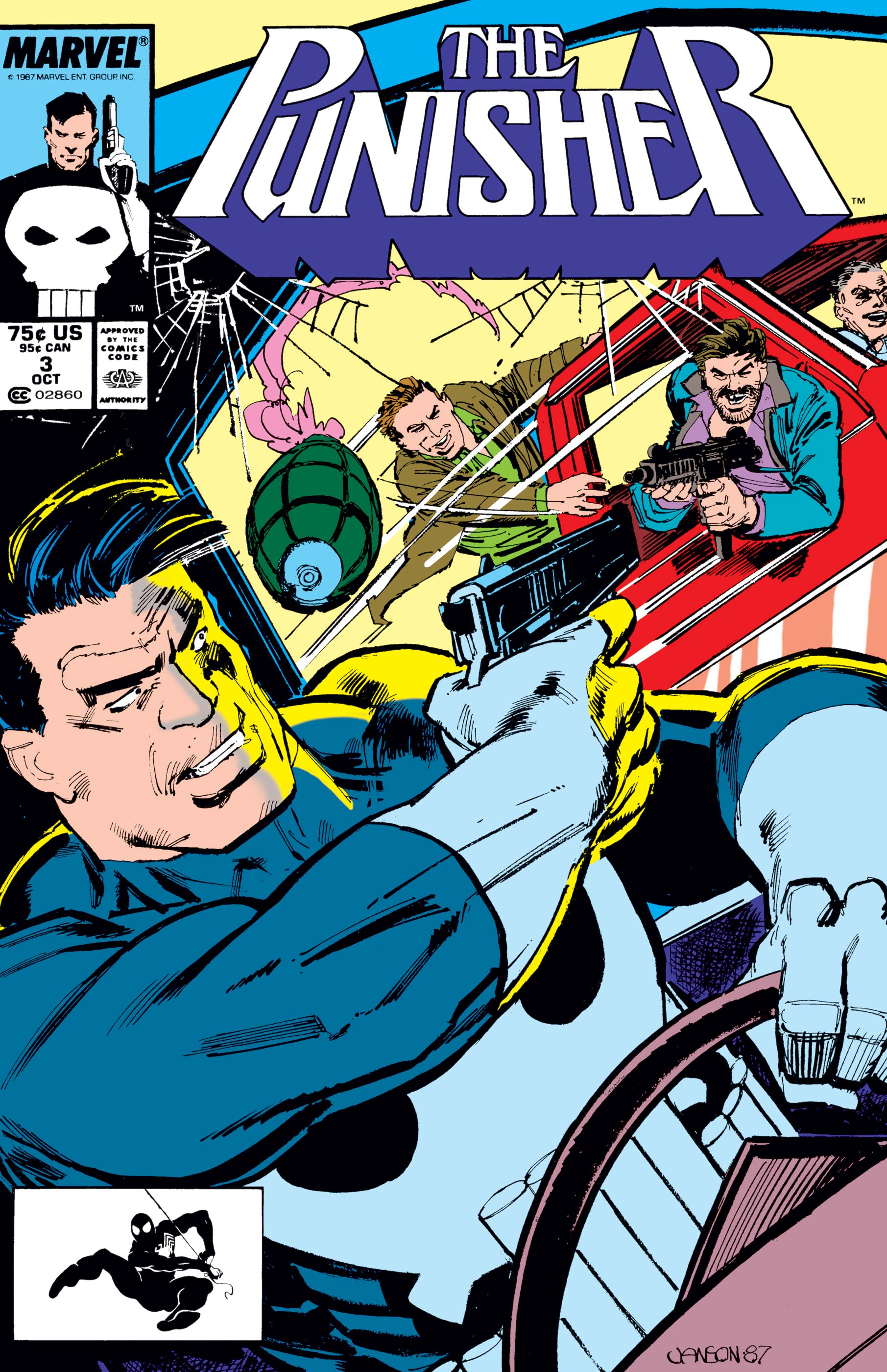 There's not a whole lot of point in summarizing most issues of The Punisher, but this one is actually pretty fun.
In a moment of exhaustion, he decides to move to Missouri under the assumed name of Mr. Groetsch and live a crime-free life. (Why Missouri is unclear.). But while he's in the realtor's office, a robbery breaks out. So he runs to his van.
Not sure why the realtor is so nonplussed.
He tracks down the criminals and this happens:
He sets a corrupt colonel on fire and makes a joke about how colonels fry the best.  Get it? 
Nice.