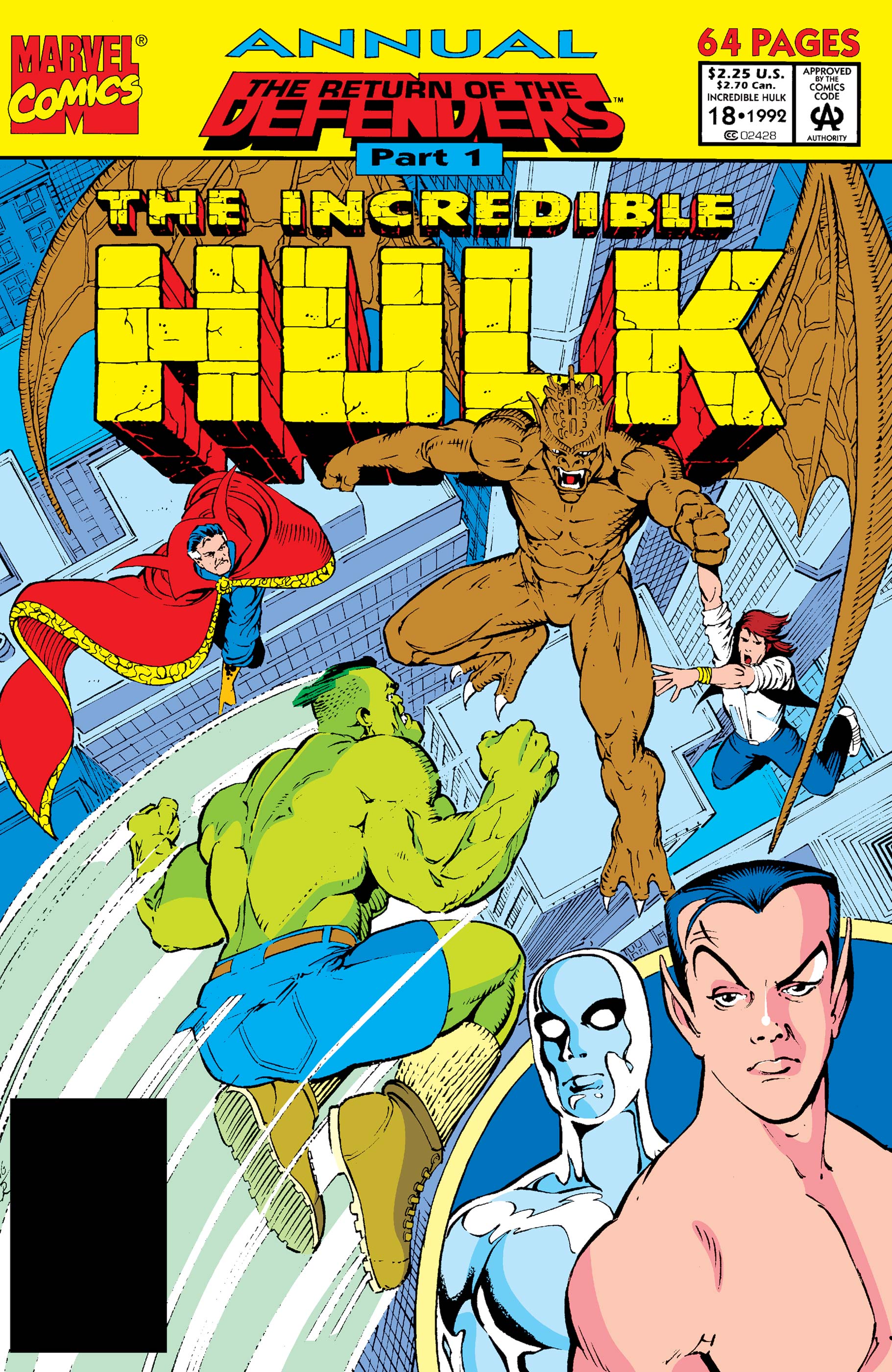 The band gets back together!
Marvel's "annuals events" of the early '90s were generally misses or near misses. This one is not. It's good. But not great.
We start with Hulk Annual #18, and Peter David scripting over Kevin Maguire–and I can't help but think of Maguire's work on Justice League: Team that fights with each other a lot. Funny writer. Lots of character moments. Good stuff. And the plot points lend themselves to this style as well: Demons invade a shopping mall. Namor bodyswitches with Rick Jones.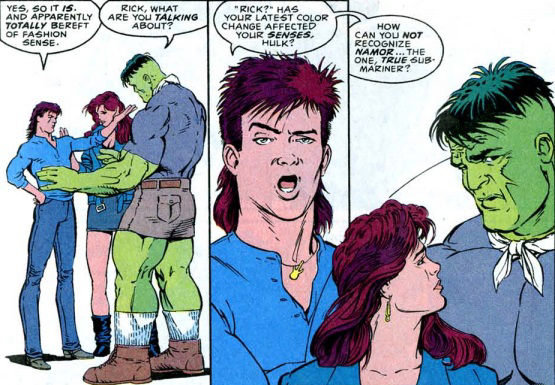 Shanzar the evil sorcerer takes Namor's body. Rick Jones is being tossed around like an extra sock. Which he is. A book that turns everyone who reads it into a demon–and it's called "Spelling Made Easy." (Get it? "Spelling"?)
Peter David starts this event off strong. Next comes Namor's annual, by Ron Marz. No, it's not as good and it is more serious. All it really does for the plot is bring in Silver Surfer at the end. Surfer's annual is also written by Marz. They're the two weak links in this event, but they're still fun enough.
The story wraps in Doctor Strange Annual #2, and unfortunately it goes out with a confusing, magic/dimensional invasion whimper. I can't even sum it up because it makes so little sense.
Too bad. Overall, this was better than most annual events.
And what about the short stories? Well, one is worth talking about. The rest are not.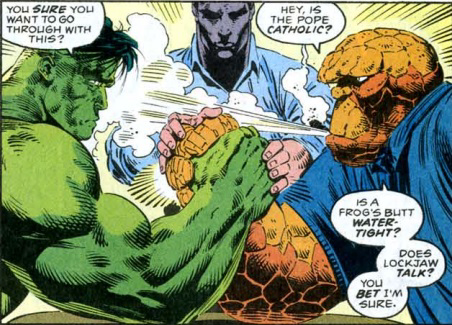 Hulk and Thing arm-wrestle. It's a funny story that pays tribute to Marvel's great history of Thing/Hulk fights (see tag below).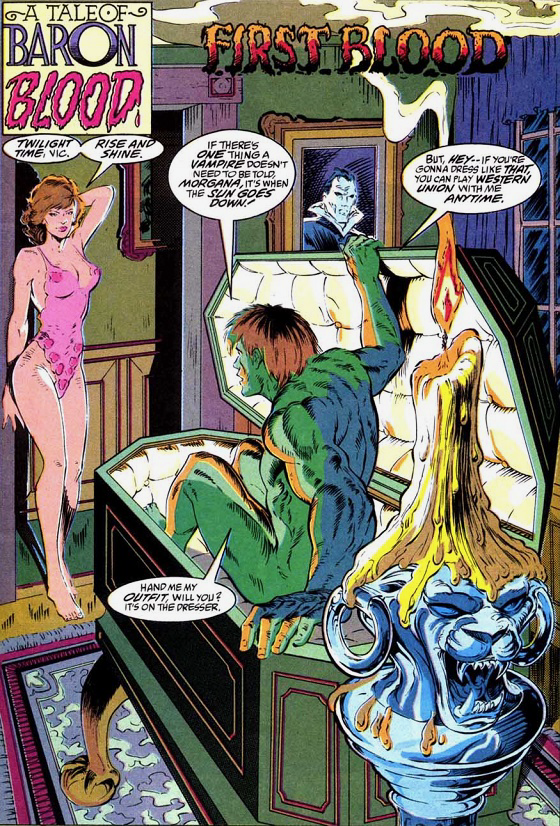 The Namor story is a flashback to his Invaders days, where he fights the original Baron Blood. And then Doctor Strange's annual has the new Baron Blood–Strange's brother–sleeping in a coffin and flirting with Morgana Blessing (who appears to be wearing pasties). Strange's annual also revises ROM via flashback, which is nice for those of us who are nostalgic.