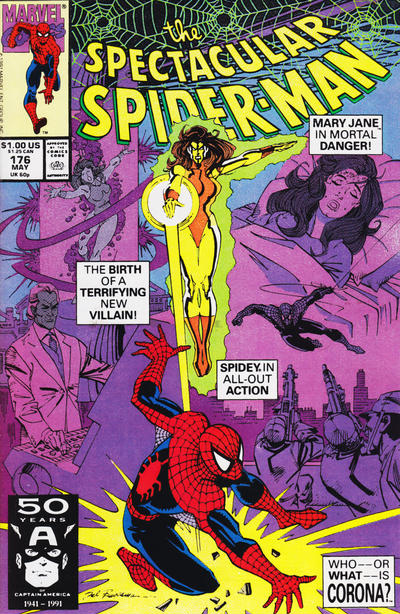 Corona! Truly a villain for the 2020s! I mean, the tag lines on that cover could have been ripped from CNN or the Daily News in 2021!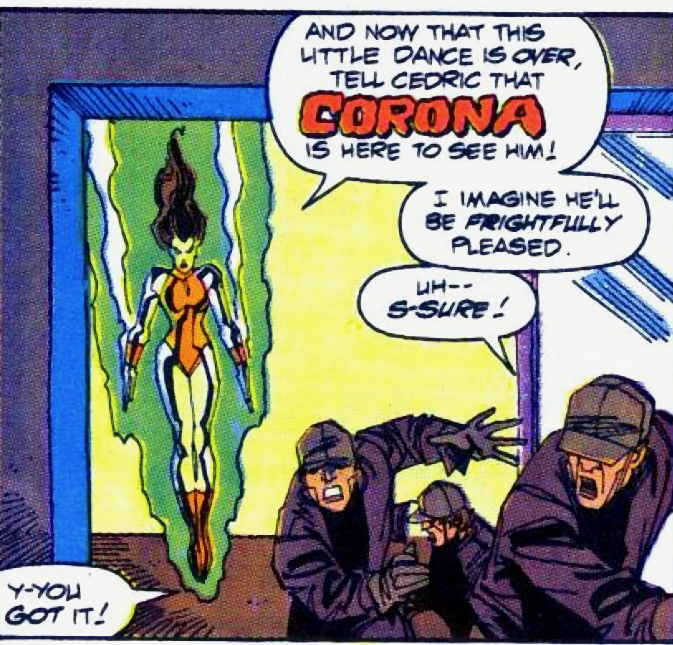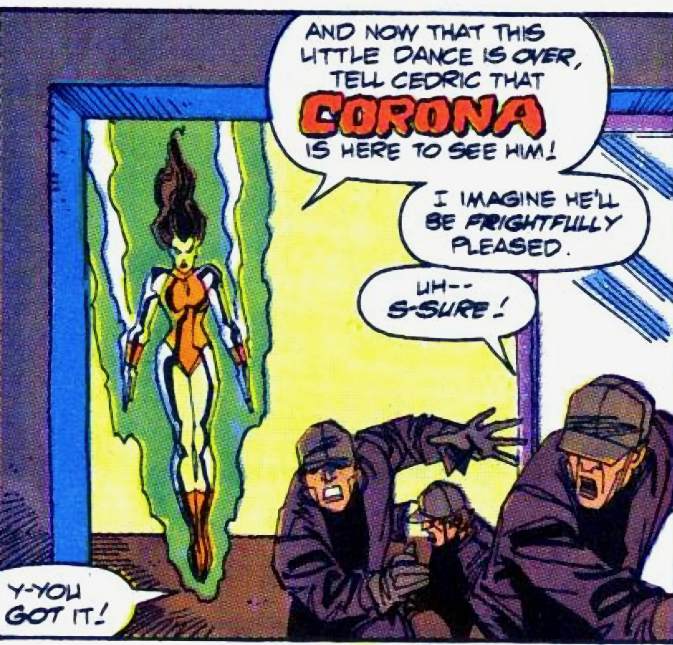 She'll appear one more time, in the pages of Spider-Man Unlimited in 1993, where the author of this story, Kurt Busiek, does a little addendum to this same story.
Spidey himself gets sick and turns to his science buddies Reed Richards and Harry Osborn (himself a lab-created villain and victim of circumstace) for help.
Corona is the creation of a lab, an accidental villain who can pity but also know must be stopped–just like Lizard, Morbius, and several other Spidey foes.