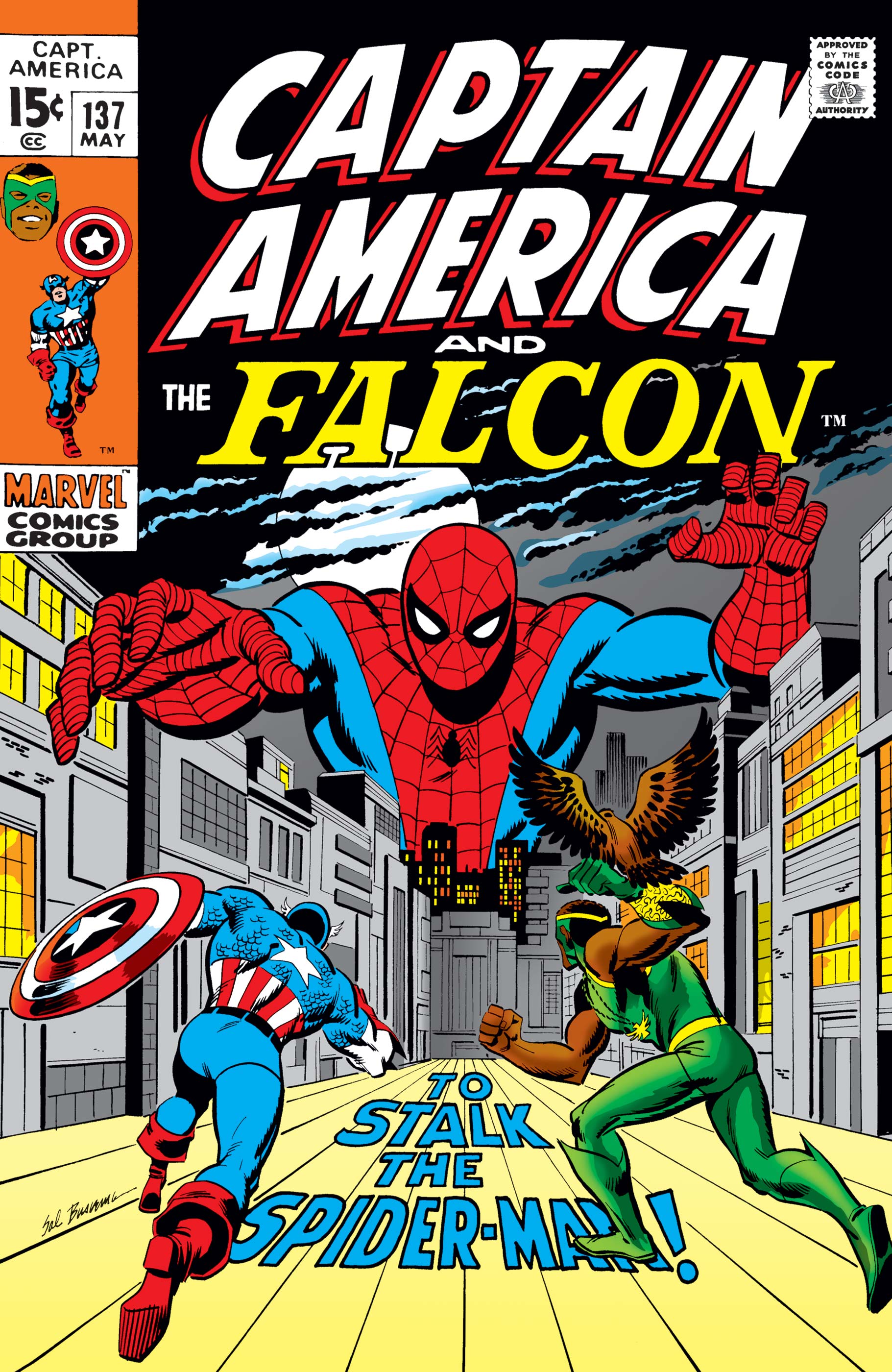 Too bad that's not a true story. Then it's on to bike bonding.
The conversation finds Captain America getting defensive about his sexuality.
Kidding of course. He just doesn't want to talk about Sharon because he lacks confidence about his ability to be a good partner to her. And then we turn to Falcon's insecurity. He doesn't think he's a good enough superhero to serve with Cap.
He decides to prove he's up to the job of Captain America's sidekick by taking down a vigilante. 
It's a little odd that an antiestablishment hero like Falcon is so quick to believe The Daily Bugle's anti-Spider-Man propaganda.
Spider-Man's not wrong. Falcon should not be a challenge for him.
Cap shows up.
Of course they end up as buddies and all team up to fight a common foe–Harlem's gangster Stoneface.
#137 is Gene Colan's last issue, and #138 begins John Romita, Sr.'s run on Captain America.  Colan's art is undeniably good, but I don't feel like he ever gave his best to Cap.  Actually, it's probably because he's better suited to shadowy characters like Daredevil.  Conversely, Romita's clean-cut style is perfect for Cap.