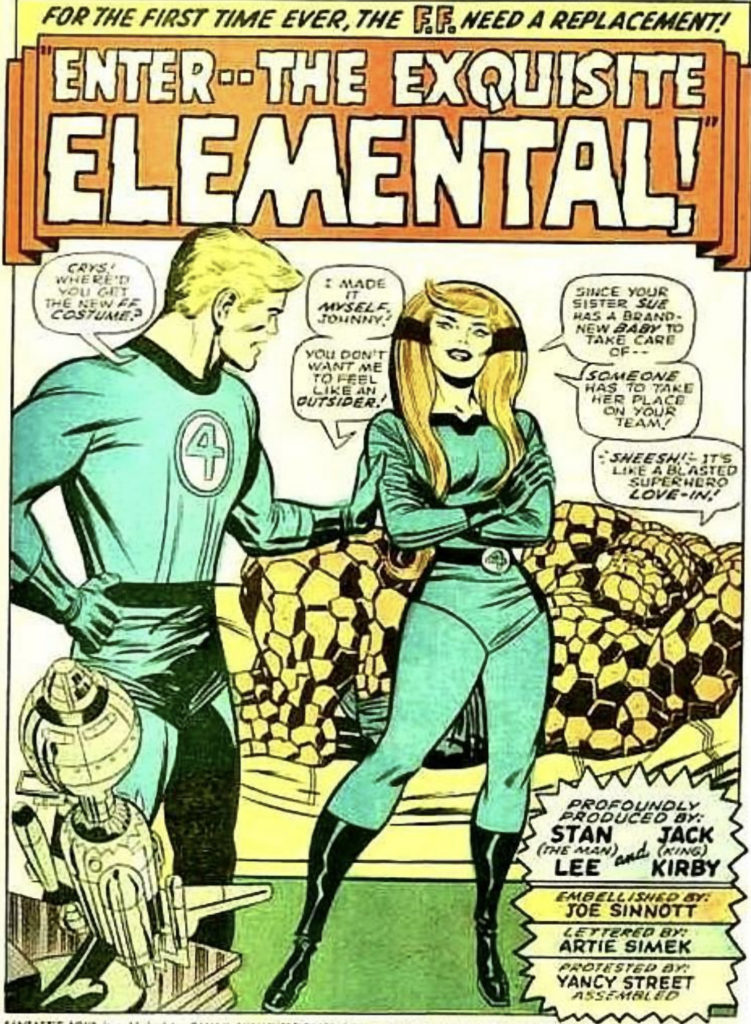 In a blow to feminists everywhere, Susan Richards decides she can't be a working mom, so Crystal replaces her on the team.
There's a little more to it than that, actually—she decides that her job is too dangerous and therefore it's not right to raise a kid in the Baxter Building.
But the amazing thing is we learn that Crystal is a minor!  That means that Johnny Storm committed statutory rape!  How is this not a big deal?
In #95, Lockjaw and Medusa arrive and take Crystal back to be with her kind. Check out the drama with Lockjaw's entrance…
But first, in #83, we get to see that Sue Storm is also a dumb blonde. The more she thinks, the more she gets confused! Sigh.
Also, Mr. Fantastic tells everyone to "buckle up" but I don't think the fantasti-car has seatbelts.