Year:
1966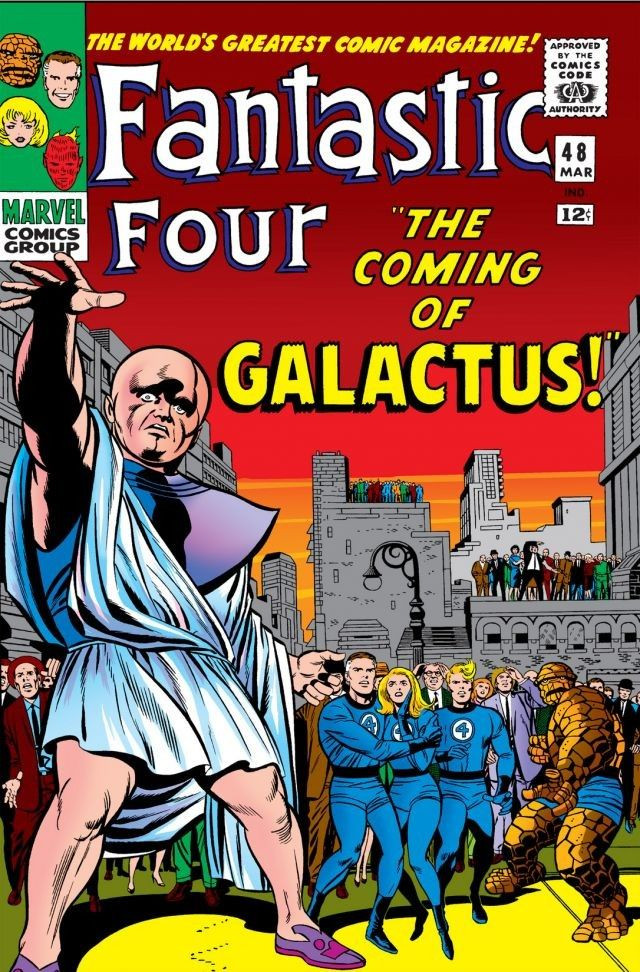 Best new series: None, unless you count Thor (which took over Journey Into Mystery's numbering).
Best new characters: Galactus, Black Panther, Silver Surfer, Batroc the Leaper, Gladiator, Living Tribunal, High Evolutionary, Ego, Klaw, Red Skull, Gwen Stacy.
Major events: The Cosmic Cube is created; The Fantastic Four go to the Negative Zone; a growing number of criminal organizations (e.g., Advanced Idea Mechanics, Secret Empire); Peter and Mary Jane have their first date; first series crossover (between Tales of Suspense and Tales to Astonish).
Important creative shifts: John Romita takes over Spider-Man from Steve Ditko; Gene Colan becomes regular Daredevil artist.
Top 10 comics:
Fantastic Four #48-50: 1st Galactus and Silver Surfer
Tales of Suspense #79-81: Red Skull joins 616; creates Cosmic Cube
Amazing Spider-Man #41-42: Tiger, you just hit the jackpot
Amazing Spider-Man #43: Peter and MJ's first date
Fantastic Four #51: 1st Negative Zone
Amazing Spider-Man #39-40: Romita's 1st issue; Harry Osborn revealed as Green Groblin
Thor #134-135: 1st High Evolutionary; Thor meets Galactus
Fantastic Four #55: Silver Surfer flirts with Alicia Masters
Thor #131-133: 1st Ego the Living Planet
Fantastic Four #52-53: 1st Black Panther