The Avengers' accountant figures out that The new Warriors have been ordering stuff off The Avengers' Amazon account.
The New Warriors have a new lineup and … It sucks. But girl Turbo and Helix both quit, so that's good.
Meanwhile, both Hydra and some Avengers invade their base–coincidentally and at the same time.
Big fight. Hydra loses.
Then Justice offers to repay The Avengers–turns out Hindsight Lad was ordering stuff for the team because they had no money.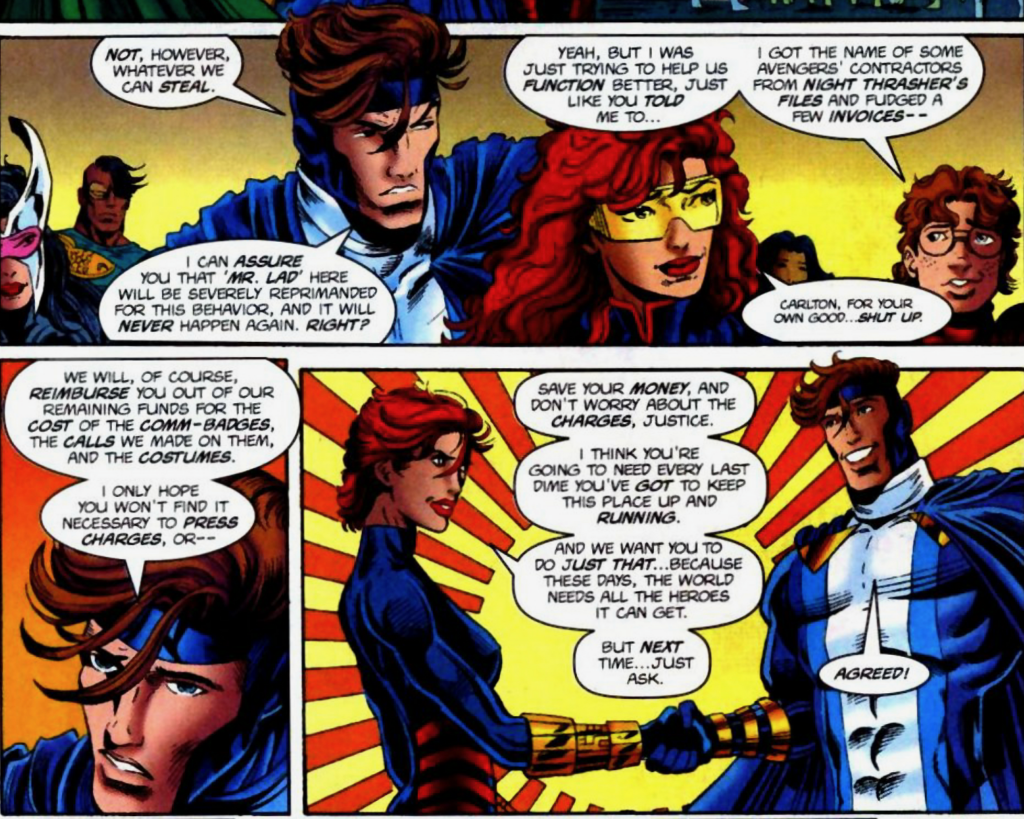 Nothing bad here, nothing great.