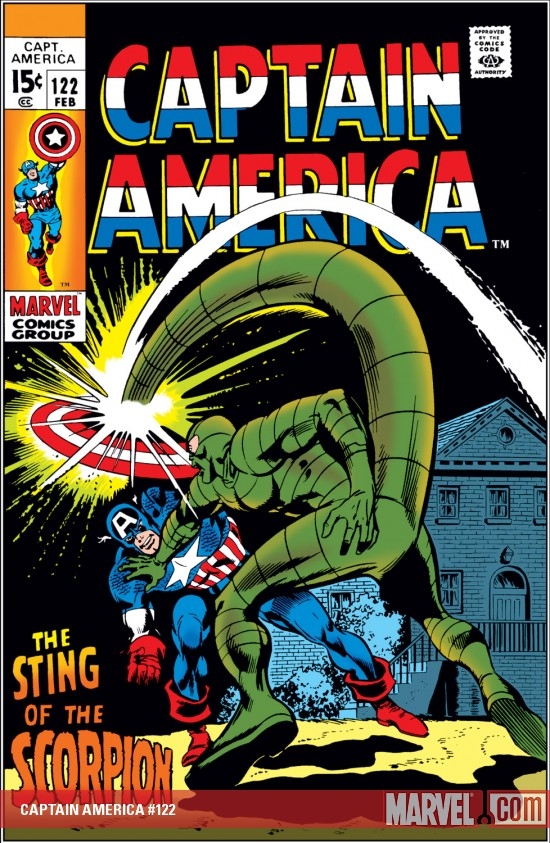 Captain America is (yet again) whining about being a man out of time.  And feeling purposeless. And feeling like a dinosaur.
He's saved the world, and countless cities and people, at least two hundred times since he woke up from his coma.  How can he wonder if there's "a use for me"?  Anyway, the dinosaur thing becomes relevant 'cause Scorpion kind of looks like a dinosaur, doesn't he?
I mean, he doesn't look anything like a scorpion.
Cap is out in the street as Steve Rogers when he gets mugged by Scorpion. Also, Cap's uniform and shield fits in that tiny briefcase.  Marvel magic.
He has trouble finding a place to change. That's kind of funny.
In costume, time to beat up Scorpion.
Well done. Another solid Cap comic.