It's time for Halloween!
Or at least a costume party.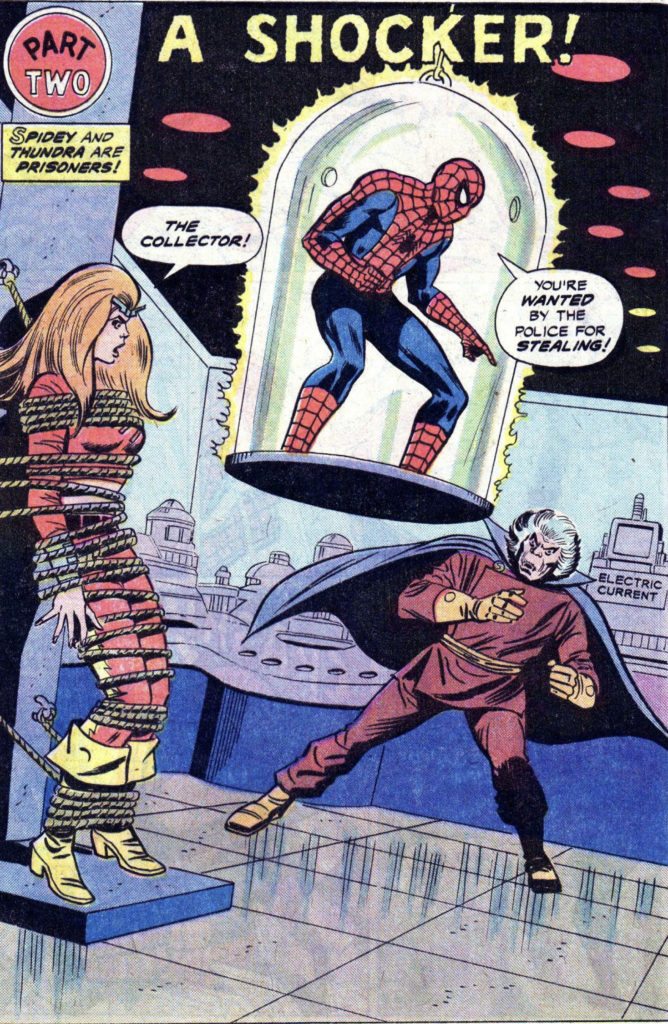 I love the above page for so many reasons. First, it incorporates two of my tags: Bondage and Clear Containers. Second, it's got Collector and I love him. Third, he labeled one of his computers "electric current." Which is great on its own, but add to that this is comic ties to the Electric Company TV show and you have a home run.
And the hits keep coming…Literally!
Kang Fu! I'd like to know whether it is a better martial art than Howard the Duck's Quack Fu.
Kang is such a bad dude.