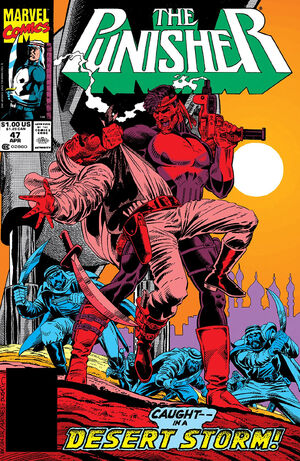 Yeah. He goes to Iraq. Ugh.
Saddam's in it.
He's not called by his real name. And there's also a stand-in for the Ayatollah.
The cover to the second part is absolutely ridiculous.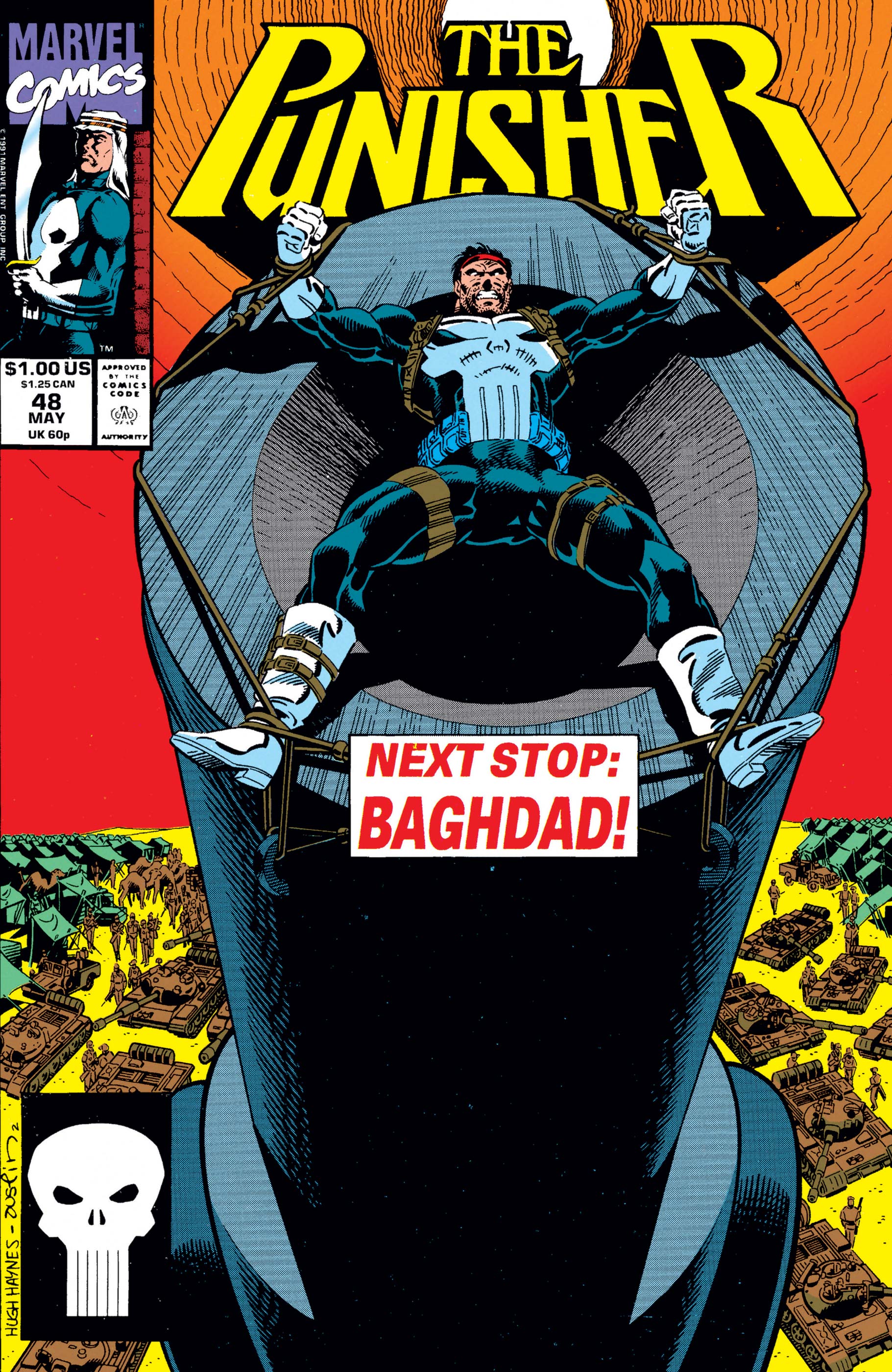 The only redeeming factor here is on the letters page.
Where you can send a subscription to this book to a soldier.
That's very nice.
Creators: Mike Baron and Hugh Haynes
Grade: D
For the complete history of the MU, year by year, go here.
And see my Ratings of Runs on comics here.