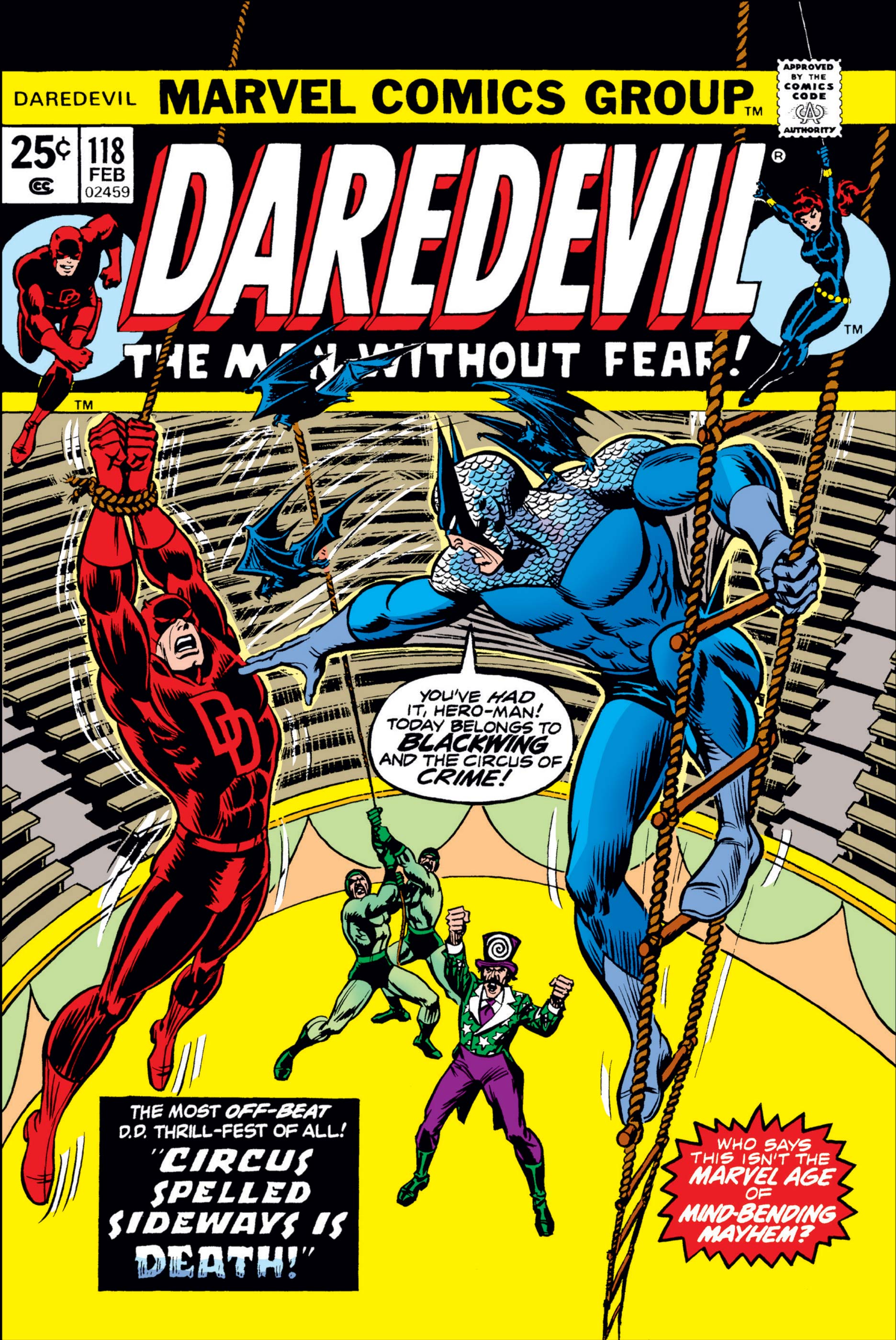 The title: "Circus spelled sideways is death!"  No, it isn't.
This is really an awful story involving the Circus of Crime. I think it's an old inventory script.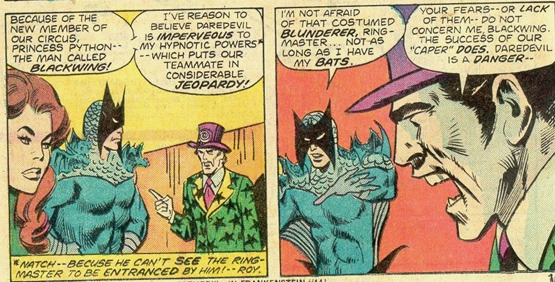 One interesting thing: It's the first appearance of Blackwing, a new member of the circus, who uses bats. It's interesting because Daredevil was kind of supposed to be like DC's Batman.