I like Jeff Purves' art a lot. I suppose there are some who will accuse him of being like Todd Macfarlane, but not quite as good–but I actually like him more. And look how he portrays the transformation from human to hulk. Nobody every did it like that before—it was always shades of Kirby, relying on ripping clothes and color changes. This shows him as a deformity, a real monster, whose own body has to grossly change to adapt to the much larger, stronger creature.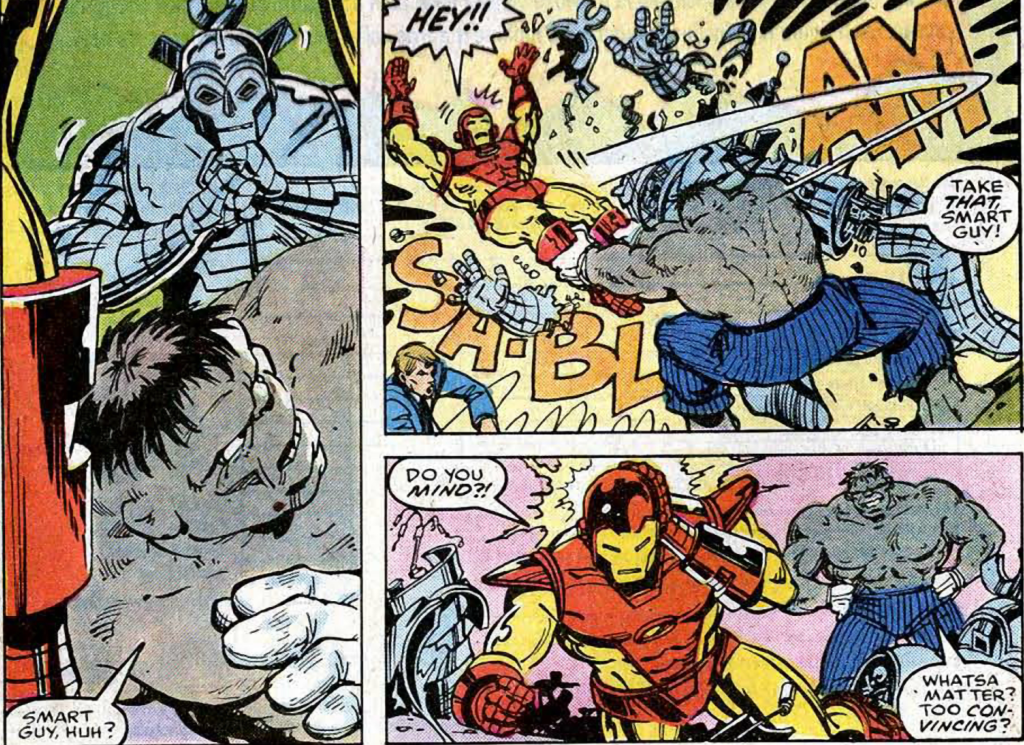 In this issue, Hulk ("Mr. Fixit") uses Iron Man as a bat to shatter a dreadnought.
They meet because Hulk's former boss, a shady Vegas casino owner, had ties to Maggie and to Madame Masque. And Hydra.