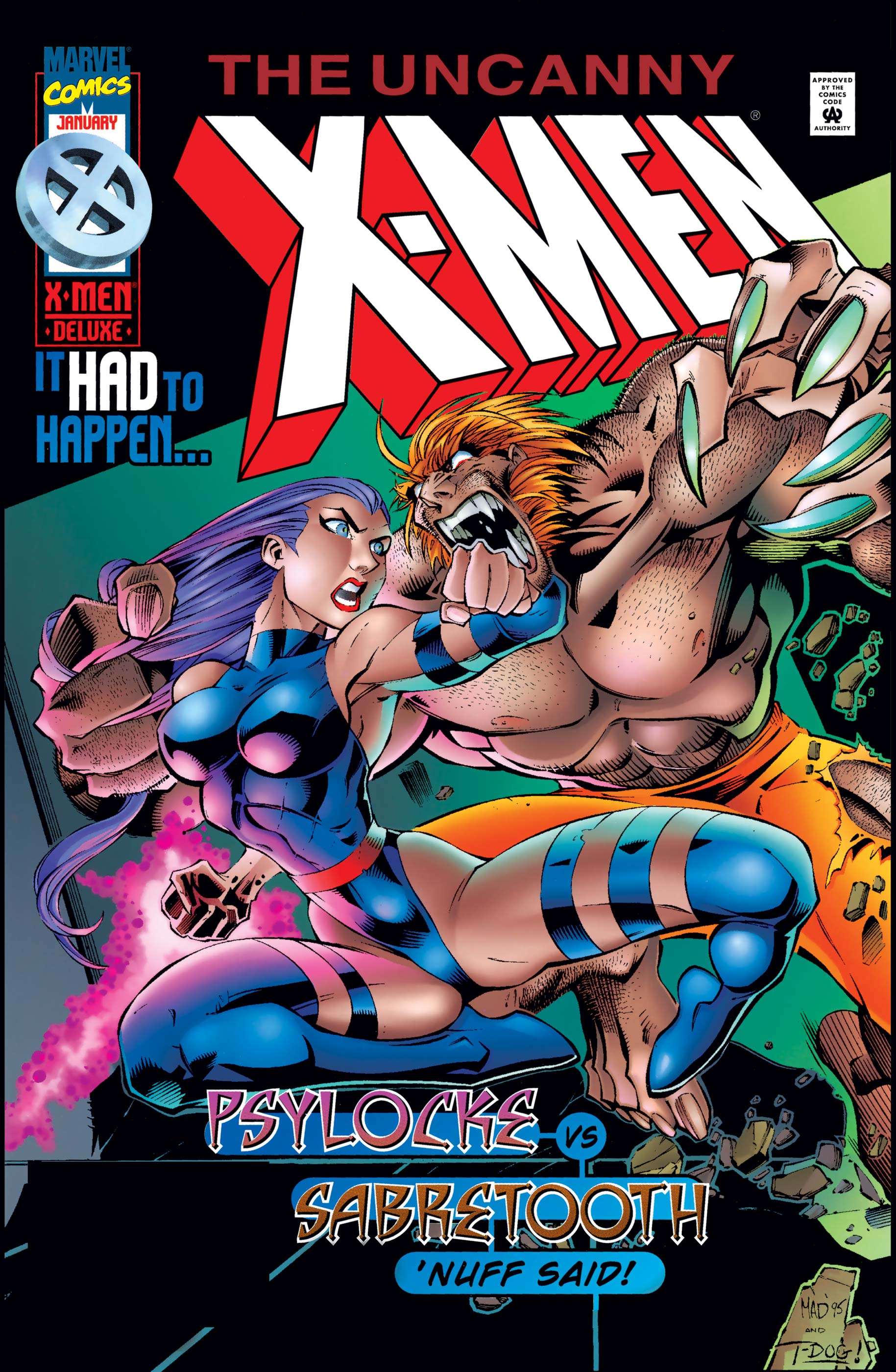 Marvel, get your shit together. The (very good) Sabretooth one-shot takes place right after Uncanny X-Men #328, but is published a month before it–thus the one-shot spoils a pretty significant fight from the X-Men issue.
In X-Men #328, Professor X finally gives up on trying to rehabilitate Sabretooth and invites Agent Valerie Cooper to take him into custody. But of course he escapes.
Not through brute force but by taunting Boom-Boom until she attacks him and inadvertently unchains his bonds.
Once he is out, Psylocke rushes to contain him.
Boom Boom can't join in because she already used her power to lash out at Creed–and she needs time to recharge.
And so she is powerless and has to watch as Sabretooth he cuts Psylocke open.
From there, we move to the Sabretooth one-shot, which has art by the great Gary Frank.
It's basically The Fugitive, but with Creed.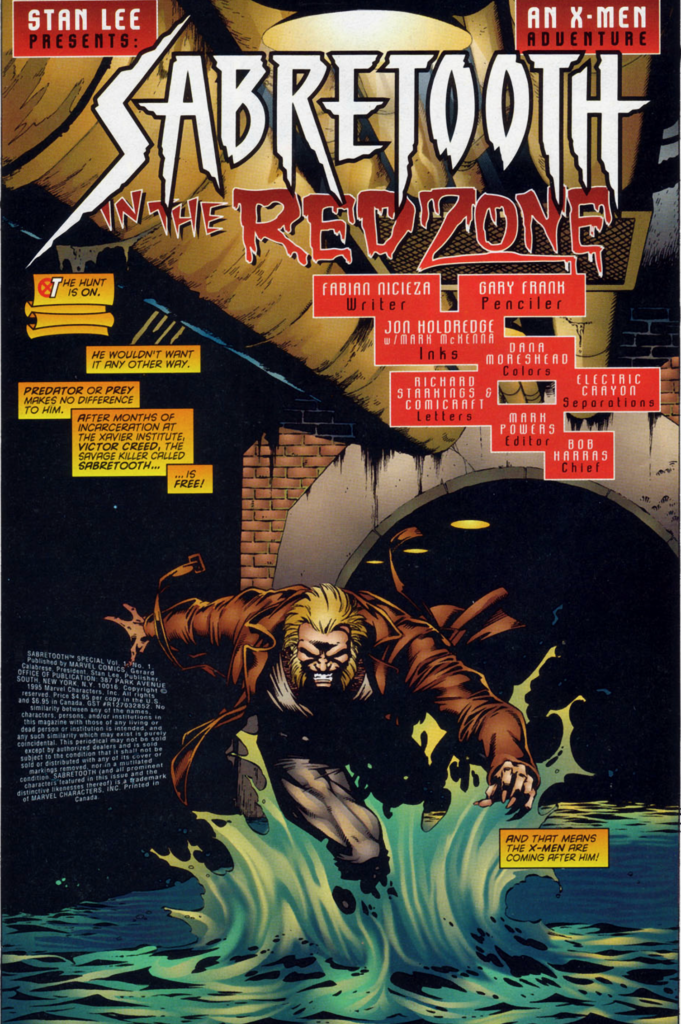 It even starts with him running through the sewer.
It's a simple story–a chase–but lots of fun. In the above (and below) sequence, he slashes Archangel's steel wings, which will (thankfully) lead to Angel getting his original feathered wings back.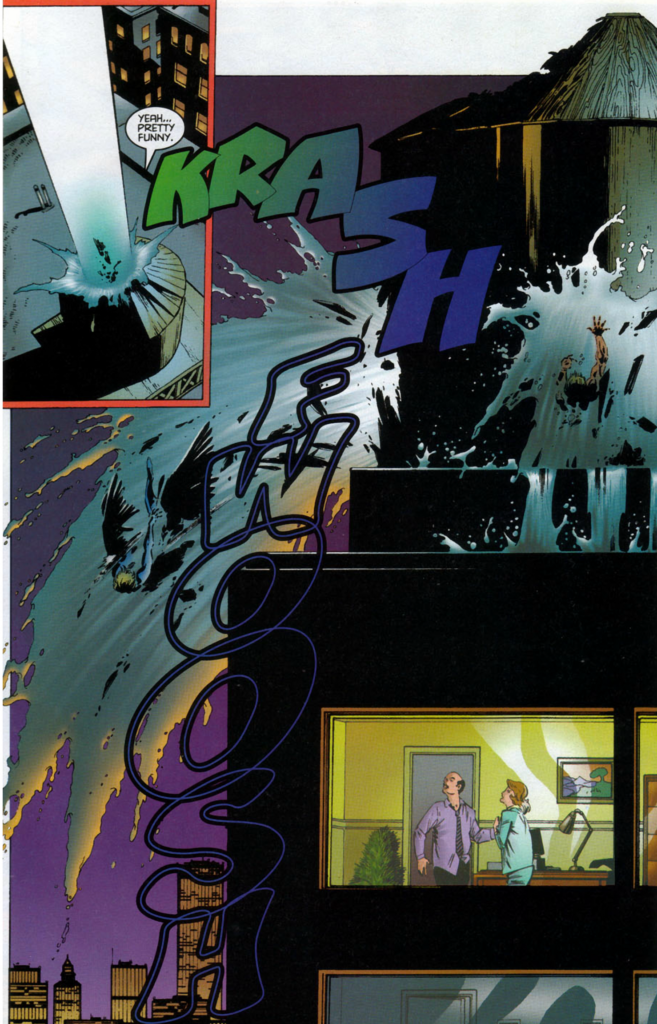 The story actually ends with Sabretooth's death. But, not, of course he's not really dead. His body is taken away by Val Cooper.