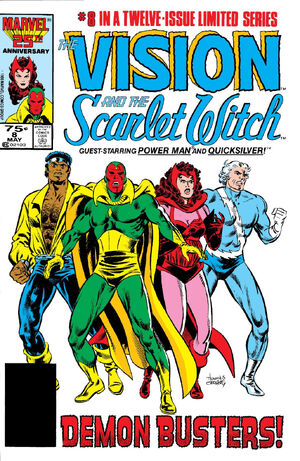 Power Man teams up with the titular characters and their houseguests, Crystal and Quicksilver for a magic issue.  And look!  Wanda has a baby bump!
Also, Steve Englehart proves he can't write black.
But he's done a cool thing with this book: It takes place in real time, with every issue taking place in a different month.  He lets us know that by incorporating Holidays like Christmas, Halloween, and…
And so Luke provides a civil rights lesson with a backhanded insult to Pietro.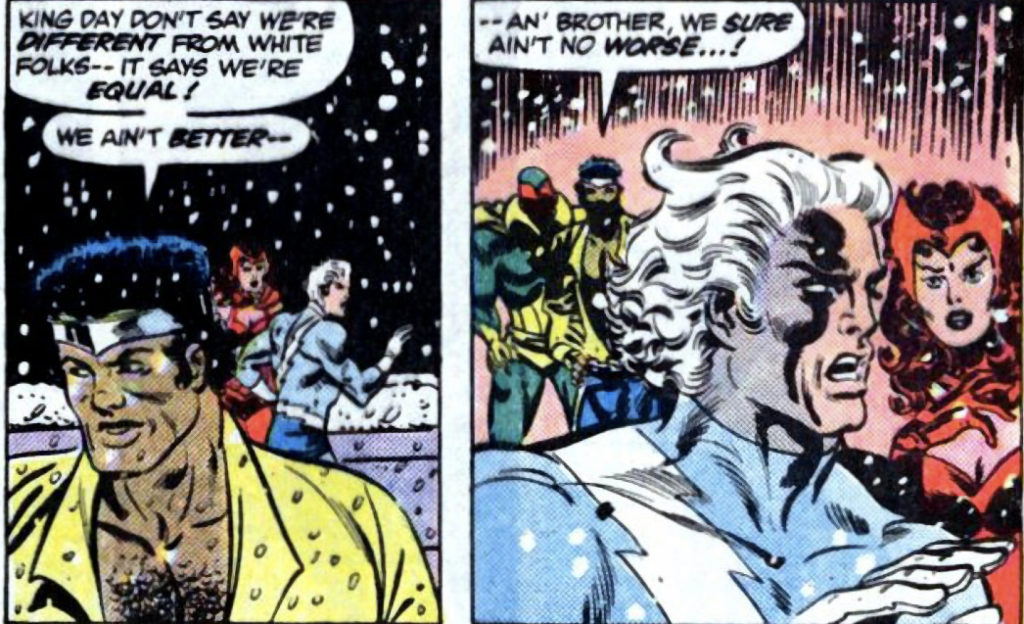 Overall, this book just can't seem to get it right.  It keeps getting close, but it just misses the mark every issue.